What is a Rotary Union?
A rotary union (or swivel joint) is a device used to transfer fluid under pressure or vacuum from a stationary inlet to a rotating outlet, preserving and isolating the fluid connection.
Watch Video
Also referred to as a rotary manifold, swivel joint, rotating joint, rotary coupling, fluid swivel or fluid rotary union (FRU).
Rotary unions are engineered for each unique application taking into consideration media types, number of flow paths, temperatures, pressures, speeds, loads, and environments.
A rotary union functions by connecting a stationary input (supply) to a rotating part, allowing a moving connection to be preserved and permitting the flow of media (liquids, solids and gases).
Rotary unions are utilized in a wide range of industries, from compact rotary unions for semiconductor applications, to large and rugged-duty rotary unions for energy, defense and industrial applications. Learn more about What is a Rotary Union?
Primary Components

Shaft
Bearings
Seals
Housing
Retaining Ring
Fluid Sealing & Transfer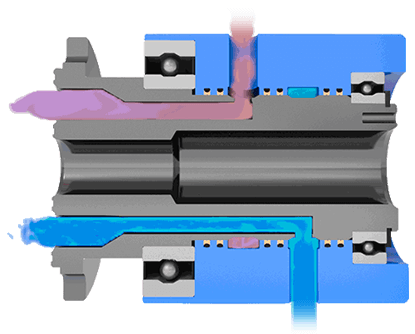 Rotary unions (swivel joints) may integrate multiple independent flow channels (passages) for the sealing and transfer of different types of fluid media simultaneously. Common media types include:
Chemicals
Coolants
Food Products
Gases
Oils
Steam
Water
Operating Parameters
Speed
Normal rotational speeds range from 0 to 1,000 RPM, with some high-speed rotary union applications requiring 10,000+ RPM.
Pressure
Normal pressures range from 0 to 20,000 PSI [1,380 BAR], with some rotary union applications pushing the range of 40,000+ PSI [2,760 BAR].
Temperature
Normal environmental and media temperatures for rotary union applications range from -150° F to +400° F. [-100° C to 200° C].
Application Example

Hydraulic Excavator Watch Video

On an excavator, rotary unions allow hydraulic fluid to be transferred between the cab and track base while continuously rotating 360 degrees. The fluid supplies the track drive system allowing the excavator to move.
15 RPM


3,000 PSI
[207 BAR]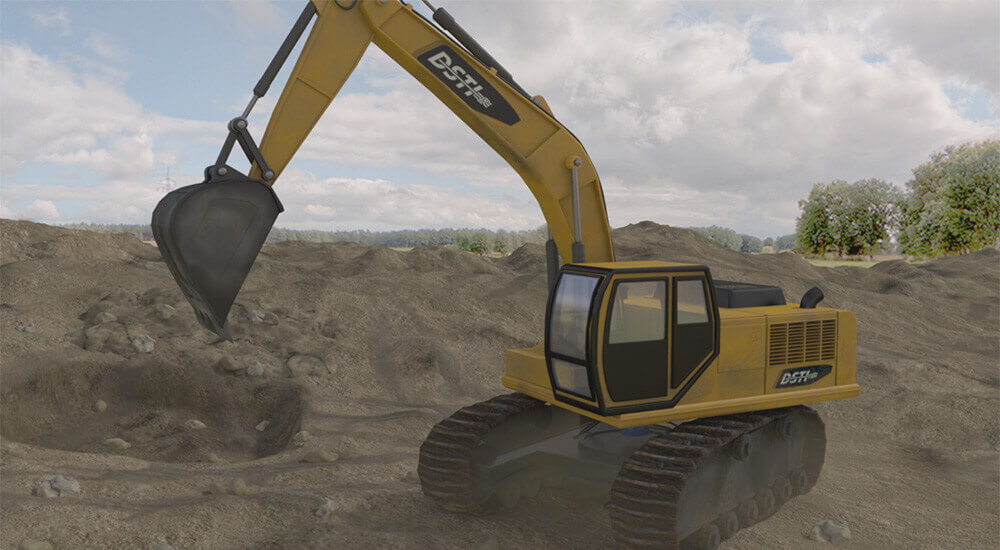 Application Example

Wind Turbine Watch Video

On a wind turbine, rotary unions supply hydraulic fluid to power the turbine's blade pitch control system used to maintain optimum blade angle to achieve efficient power output. Rotary unions integrate hydrodynamic seal technology to provide long-life, maintenance-free operation required for wind turbines in offshore environments.
20 RPM


5,000 PSI
[345 BAR]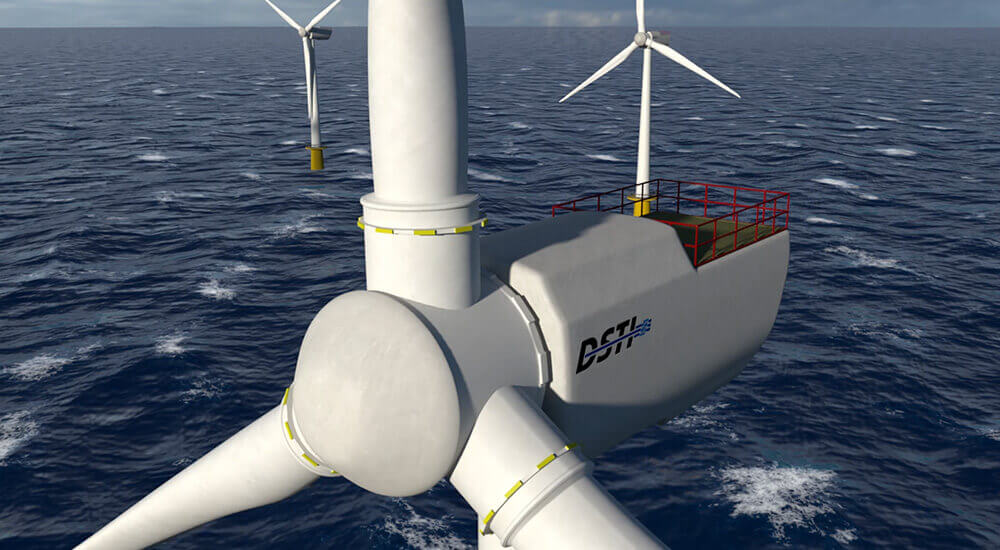 Application Example

Offshore Hose Reel Watch Video

On an offshore hose reel, rotary unions (integrated with electrical slip rings) transfer hydraulic fluid, data and power signals through the reel hose down to subsea equipment. In some applications, pressurized hydraulics, power and data supply remotely operated vehicles (ROVs), allowing the control of subsea tools.
10 RPM


20,000 PSI
[1,379 BAR]
Video: How Do Rotary Unions Work?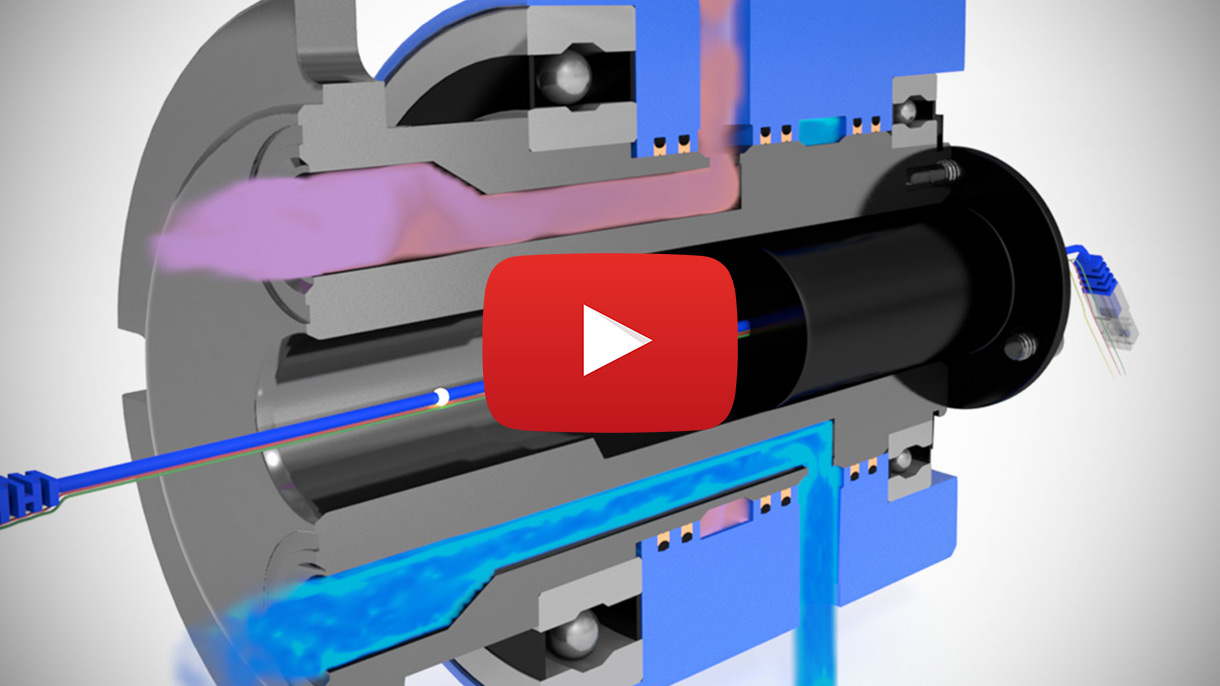 Share This Page
Found this page interesting? Share it with others!
Share