Standard Rotary Union

Modifications
Our proven technology customized to fit your needs.
We can quickly and easily modify our standard rotary unions to fit your needs. Modifying our rotary union products to your operating and size requirements gives you a cost-effective, tailored solution utilizing our proven sealing technology.
Flexible Solutions To Fit Any Budget
Proven, Tested & Trusted Sealing Technology
Expert Assistance & Product Support
Available Modifications

Housing, Shaft & Seal Material Options

Temperature, media, speed, pressure and environment all have a big impact on the performance of our products. If your application requirements fall outside our standard product's specifications we'll review all possibilities, including the use of different material options.
Available Modifications

Mounting Configuration Options

We understand that not all of our standard products will integrate directly into your equipment. We've designed them to be as universal as possible but sometimes that just isn't enough. Our engineering team will work fast at finding a solution that better suits your mounting and connection needs.
Available Modifications

Housing & Shaft Dimensional Changes

Applications with very tight or unique size constraints are often limited on the selection of rotary union options available - therefore, require some form of modification. Regardless of the scale of complexity of a change, DSTI will work side-by-side with your team to deliver a product that fits your exact spacial requirements.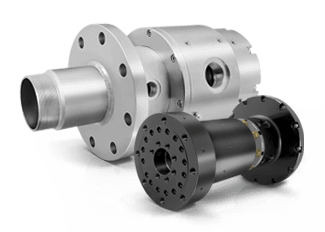 Need a Custom Solution?
Providing custom solutions is what we do best! We can meet your exact project requirements from modifying to our standard products to developmental prototypes.
Learn More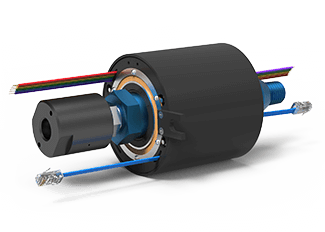 Need Fluid + Electrical Integration?
We offer complete assembled, tested and qualified fluid sealing/transfer plus electrical slip ring integration including both standard (ready-to-ship) and custom-tailored solutions.
Learn More
Get Started
Let's talk about your project. Our experts are here for you!
Contact Us